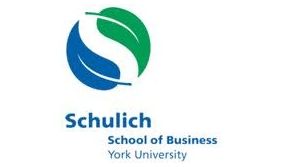 York University Schulich School of Business
In 1966 the Faculty of Administrative Studies was established as part of York University in Toronto, Ontario, Canada. In 1995 it was renamed Schulich School of Business after generous donor Seymour Schulich and today as Canada's Global Business School™ it is being ranked among the world's leading business schools by a number of global surveys. For example, Schulich's MBA program is ranked #1 in the world by the Aspen Institute- a Washington, DC-based leadership think tank.
The size and impressive quality of Schulich's faculty allows for both depth and breadth in terms of research coverage. As leaders in their respective fields, the faculty's research enjoys widespread interest not only in the academic community, but in the public at large. In that regard, Schulich faculty have continued to launch successful partnerships with industry which provide not only financial support for faculty research, but as well is an important training ground for many of our doctoral students. The faculty's research is increasingly being published in top tier journals, has led to important public policy implications, and continues to receive extensive coverage and attention from the media.
Click here to learn more about Schulich School of Business' research.
Click here to view Schulich School of Business' executive education profile on IEDP.