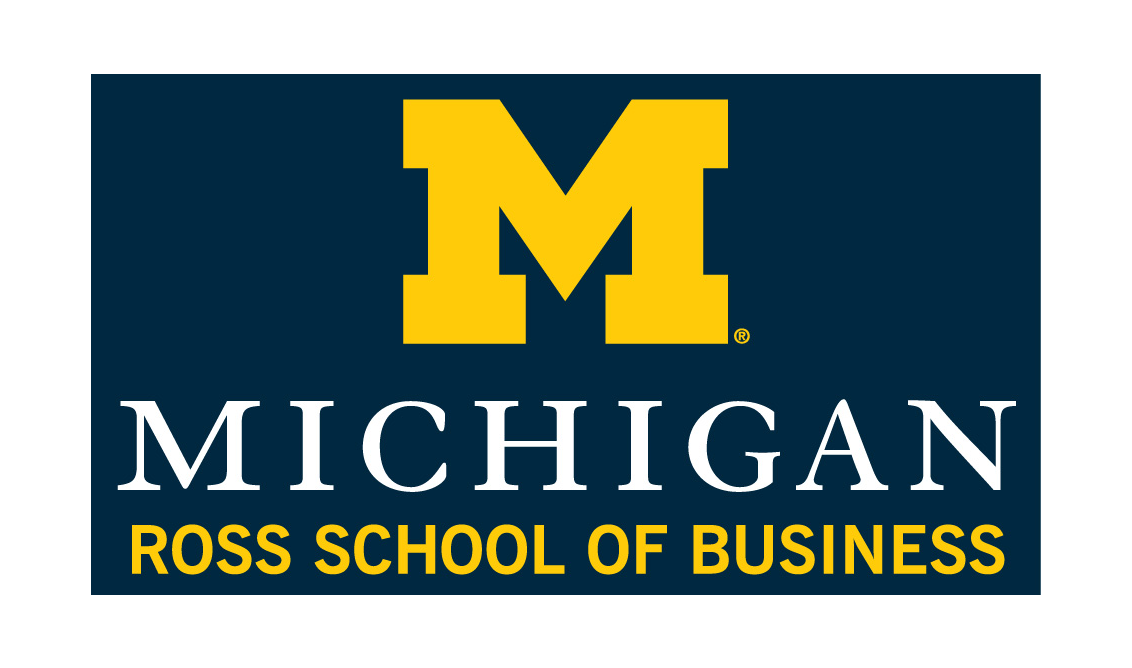 University of Michigan Ross School of Business
The Stephen M. Ross School of Business at the University of Michigan was founded in 1924. Although the main campus is in Michigan, Ross also has locations in Los Angeles, Hong Kong and Mumbai, as well as partnerships with institutions throughout the world.
Ross School of Business's mission to develop leaders who make a positive difference in the world is at the heart of all. Through thought and action, members of the Ross community drive change and innovation that improves business and society.
Ross' world-class faculty drive concepts and innovation that shape both business and policy across a wide variety of disciplines. The collaborative thinking and pioneering research across the University of Michigan campus define the institution as one of the world's greatest public universities.
The Ross School's institutes and centres play a critical role in bridging academic theory and daily practice. Faculty, students, and industry experts collaborate on special program opportunities that include consulting projects, business plan competitions, global research initiatives, industry conferences, and more. Many institutes and centres take advantage of the unmatched number of leading programs at the University of Michigan to collaborate with other schools and colleges on campus.
Ross' areas of expertise in research include Business Economics & Public Policy, Business Information Technology, Emerging Markets, Global Sustainability, Strategy, Positive Leadership and Operations.
Research centres include:
The Frederick A. and Barbara M. Erb Institute for Global Sustainable Enterprise is a partnership between the Ross School and the U–M's School of Natural Resources and Environment. The institute fosters global sustainable enterprise through interdisciplinary research and education initiatives.
The Samuel Zell and Robert H. Lurie Institute for Entrepreneurial Studies bring together a potent mix of knowledge, experience, and opportunities from the front lines of entrepreneurship and alternative investments.
The Center for Positive Organizational Scholarship is devoted to energizing and transforming organizations through research on the theory and practice of positive organizing and leadership.
The Tauber Institute for Global Operations is a partnership between the Ross School and U-M's acclaimed College of Engineering. Tauber provides the tools needed to succeed in an operations, supply chain, or manufacturing career for MBA, MSCM, and graduate-level engineering students.
The William Davidson Institute (WDI) develops and disseminates research and expertise on issues affecting firms in emerging-market economies.
The Nonprofit and Public Management Center is a partnership between the Ross School, U–M's School of Social Work, and the Ford School of Public Policy giving students the opportunity to serve on nonprofit boards and receive paid summer internships in high-level consulting positions with nonprofit organizations.
Click here to learn more about Ross School of Business' research.
Click here to view Ross School of Business' executive education profile on IEDP.