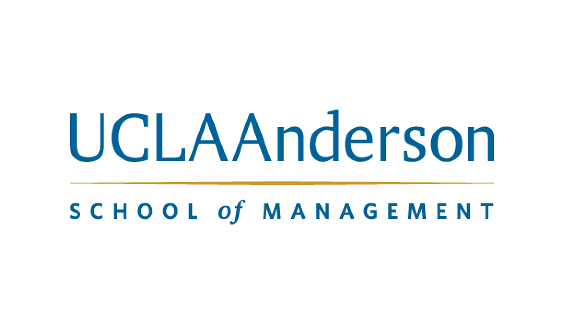 UCLA Anderson School of Management
Founded in 1935 in the depths of the Great Depression, UCLA Anderson School of Management now ranks among the top-tier business schools in the world.
UCLA Anderson's faculty comprises outstanding educators and researchers who share their scholarship and expertise in areas such as finance, marketing, accounting, business economics, decision sciences, operations and technology management, human resources and organizational behavior, information systems, and strategy and policy.
Specialized centres support faculty research and sponsor courses, extracurricular activities and conferences. They also provide varied opportunities for continuing education and contact among scholars, students and industry leaders.
Research centres include:
The UCLA Anderson Forecast provides business leaders, government officials, and the academic community reliable and independent economic analysis and consulting needed to make informed decisions today and in the future.
The Laurence and Lori Fink Center for Finance & Investments unites research and practice in the field of finance – transforming fundamental knowledge into applicable practices benefiting today's global economy.
The Center for Global Management enhances and promotes the international components of management through research, teaching, field studies and outreach
The Center for Management of Enterprise in Media, Entertainment and Sports (MEMES) advances cutting-edge practices and inspires creativity in the management of global media, entertainment and sports industries.
The Harold and Pauline Price Center for Entrepreneurial Studies fosters the study and practice of entrepreneurship and business innovation by providing the foundation on which creativity can flourish and individuals can succeed.
The Richard S. Ziman Center for Real Estate advances thought leadership in the field of real estate by generating influential research, educating the next generation of leaders and providing meaningful forums for industry professionals and policymakers.
Click here to learn more about UCLA's research.
Click here to view UCLA's executive education profile on IEDP.