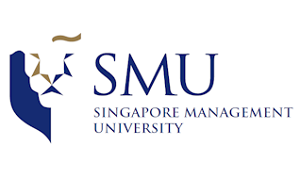 Singapore Management University
Established in 2000, the mission of Singapore Management University (SMU) is to generate leading-edge research with global impact and produce broad-based, creative and entrepreneurial leaders for the knowledge-based economy. SMU's education is known for its highly interactive, collaborative and project-based approach to learning, and for its technologically enabled pedagogy of seminar-style teaching in small class sizes. Home to over 8,800 undergraduate and postgraduate students, SMU comprises six schools: School of Accountancy, Lee Kong Chian School of Business, School of Economics, School of Information Systems, School of Law, and School of Social Sciences. It offers a range of bachelors, masters and PhD degree programmes.
SMU has an emphasis on generating rigorous, high-impact, and relevant multi-disciplinary research that addresses Asian issues of global relevance. Its faculty members collaborate with leading international researchers and universities from USA, Europe, China and India, as well as with partners in the business community and public sector, through its research institutes, centres and labs. SMU's city campus is a state-of-the art facility located in the heart of downtown Singapore, fostering strategic linkages with business, government and the wider community.
The University has substantial research activities interlinking research, education and practice associated with the five SMU Areas of Excellence:
Analytics for Business, Consumer & Social Insights
Economics of Ageing & Healthcare Management
Innovation & Entrepreneurship
Finance & Financial Markets
Urban Management & Sustainability
Click here to find out more about Singapore Management University's research.
Click here to view Singapore Management University's executive education profile on IEDP.