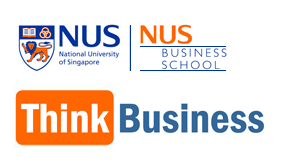 NUS Business School
The National University of Singapore (NUS) Business School is known for providing management thought leadership from an Asian perspective, enabling its students and corporate partners to leverage global knowledge and Asian insights.
The school has a distinguished international faculty educated in renowned universities including Harvard, Wharton, MIT, Oxford and many others. Known for their research quality and great teaching, our faculty members are committed in providing students a top-rate business education.
The school has consistently received top rankings in the Asia-Pacific region by independent publications and agencies, such as The Financial Times, Economist Intelligence Unit, and QS Top MBA, in recognition of the quality of its programmes, faculty research and graduates. In the Financial Times Global Rankings, the NUS MBA is ranked 32nd in 2014, while the UCLA – NUS Executive MBA and Asia-Pacific Executive MBA were ranked 5th and 17th respectively in 2013.
Click here to get more insights on business knowledge from Think Business.
Click here for an update on our research.
Click here to view NUS Business School's executive education profile on IEDP.