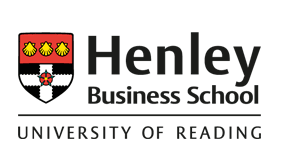 Henley Business School
Founded in 1945 in cooperation with the University of Reading Henley was the first business school in the UK and is one of the oldest and most respected schools in Europe.
Their research furthers understanding of complex global business issues and delivers ground-breaking thinking that has world impact. Henley Business School is home to nearly 150 academic faculty, many of whom are widely published; cited experts and regularly feature in the media. Research at Henley is both pure and applied and is driven through six academic areas 14 internationally-recognised research centres. We work closely with governments and organisations internationally and help to drive the global research agenda across a uniquely broad range of fields.
Academic research centres include:
The Centre for International Business History
The Centre for Institutional Performance
The Centre of Planning Studies
The Centre for Real Estate Research
The Centre for Social and Organisational Studies
The Huck Centre for Management Research
The ICMA Centre
The Informatics Research Centre
The John H. Dunning Centre for International Business
Centre for Euro-Asian Studies (CEAS)
Applied research centres include:
The Henley Centre for Customer Management
The Centre for Entrepreneurship
The John Madejski Centre for Reputation
The Knowledge Management Forum
The Henley Centre for Sustainable Enterprise
The Henley Centre of HR Excellence
Leadership@Henley
Henley Markets
Click here to learn more about Henley Business School's research.
Click here to view Henley Business School's executive education profile on IEDP.